Fulfilment Storage Facility
Let us become 'your warehouse'. We provide a cost-effective way of storing, picking, packing and shipping your stock. We also supply a fantastic team with a 'can do' attitude. We work as part of your extended team to ensure that everything is fulfilled to your standards.
We supply complete end-to-end stock controlled storage solutions for a wide range of businesses. This includes our pick and pack fulfilment service. By choosing us as your warehousing partner, you'll benefit from a personable approach.
We go against the grain to ensure that businesses aren't being restricted. Being flexible and fully bespoke is all part of our DNA. Many start-up businesses and mature companies used our fulfilment services to fulfil their orders with an efficient set-up. Could we help you too?
Our Pick and Pack Services
We understand that every customer has a different requirement and requires flexibility in their warehousing partner. We can quickly implement changes, giving us the ability to store, handle, pick, pack and ship almost any product.
We have the latest technology to ensure that information on your stock is updated in real-time. You'll be kept informed and so will your customers so they can easily track their order.
With our IT integration, our team of dedicated pickers will be sent the latest orders throughout the day, ensuring they're processed quickly.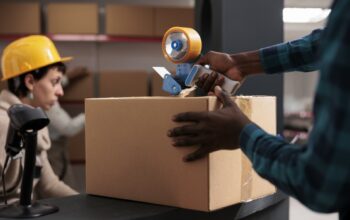 Rework
We understand products and packaging may require changes over time and work with clients to provide rework services as cost- effectively as possible.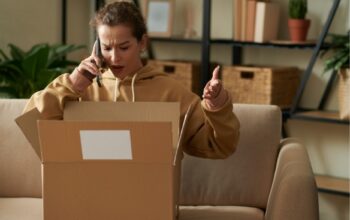 Returns
A fast and effective returns process is a crucial part of customer service. We provide a variety of options for handling returns, recognising unique requirements for your products.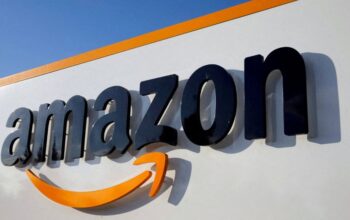 Amazon
Using Amazon's fulfilment services will mean more potential customers can see your goods, but also gives them confidence that they can have them delivered fast.
Our Complete Process
Partnering with us is simple and takes little effort on your part. You're in control, but we take care of the heavy lifting. Our flexible pick and packing service means you can get the exact requirements you need.
Find out more about how the pick and pack process works below.
GOODS ARRIVE
Goods arrive by container, pallet or courier.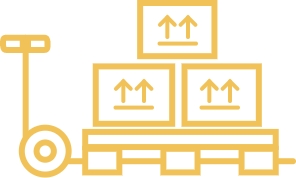 GOODS IN
Our team palletise your stock and use the barcode to book it into our bespoke warehouse management system.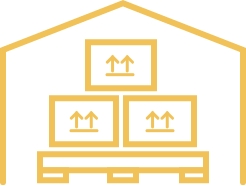 STORAGE
Your pallets are racked and stored, ready for customer orders.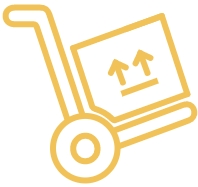 PICKING
When an order is placed through our portal, our team sets to work picking the items.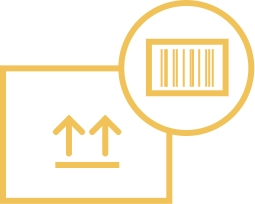 QUALITY CONTROL & PACKING
Product barcodes and quantities are checked to ensure the correct item will be received.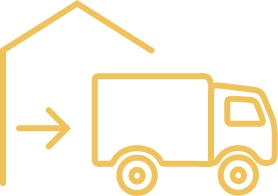 DISPATCH
Your orders are sent via your chosen courier and tracking details are automatically uploaded to your online portal.
Why Choose Us?
We're invested in helping businesses grow and deliver. We're all about flexibility, which is why we provide a racking system to accommodate various sized pallets and storage options. This gives Big Web Warehouse the ability to offer very competitive pricing. We also provide transparent pricing from day one, so you won't have to worry about hidden costs.
With a designated 'Product Champion', you can have confidence that you are not just talking to a warehouse operative but someone who knows the ins and outs of your product and business.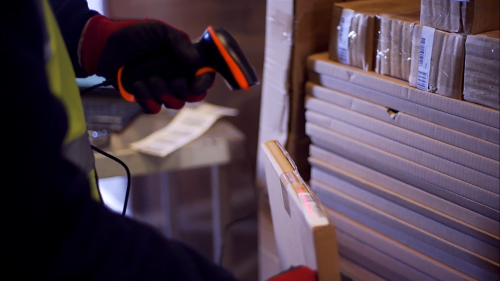 What Our Customers Say
We have worked alongside Big Web Warehouse since 2018 for both storage and the despatching of orders via DPD. This has meant that we have been able to expand our own business as we now have the facility to hold a much higher pallet count. We can always count on the staff at Big Web to both take in our deliveries and dispatch our orders with ease and efficiency which then has made our relationship with all the members of staff a good one
Ian Banks – CBS Power Tools
We moved from another fulfilment facility to Big Web back in 2016 and were concerned about issues we had faced at our previous warehouse – we need not have worried. The team at Big Web have been fantastic, they helped us sort the stock we brought in and created bespoke processes for our orders. We have dealt with the same Big Web team members for 6 years now, they are always friendly and helpful and have become part of the Bloom family.
Sofia Berczely – Bloom Baby
When Bella Bodies decided to enter the UK market in 2017 we weren't sure if it would work so wanted to test the waters. We found Big Web Warehouse who helped us so much from helping with the stock and processes to shipping up to 2,000 units a day. With their help we have grown more than we could have hoped. They are an extension of our team and care as much about our products and clients as we do.

Michel Schumacher – Bella Bodies
Frequently Asked Questions
We've outlined some of our most commonly-asked questions about our pick and pack service. However, if you need further assistance, do not hesitate to contact our friendly team.
We offer our customers the option to provide their own packaging, which gives them the flexibility to stay on brand. We can also provide packaging, with environmentally-friendly materials used where possible.
A huge advantage of using Big Web Warehouse is that we allow you to use virtually any courier. In total, around ten courier services collect from us daily.
We welcome all visitors. Just give us a call to arrange your visit, and we will put the kettle on!
Request Your Free Quote
We want to give you the best possible value for your business, so we don't offer standardised, off-the-shelf pricing. We offer tailored solutions to suit your specific needs.
Alternatively please either call us on 01733 405100 or email hello@bigww.co.uk.