Storing boxes of old files is an expensive hidden cost to business. The files and documents in archive boxes need to be kept for legal or statutory reasons and yet the contents are rarely looked at.
At Big Web Warehouse, we have been managing archive boxes and live records for over 24 years.
Out-sourcing file management frees both human resources and fixed assets for more profitable employment.
Big Web Warehouse will manage the whole transitional period including logistics and all archive, either boxes or live files will be audited upon arrival.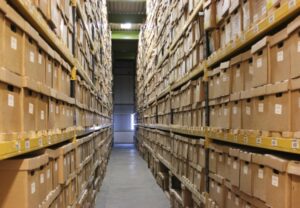 Archive Box Storage
The costs involved are measurable in terms of wasted storage space, human resource and the opportunity cost of failing to use the space for more profitable applications. Very often, archive boxes are kept in lofts, garages, 'stationery' cupboards and in self store lock ups – but more often they are stored in prime office space.
Big Web warehouse offers a complete solution. The archive is stored in secure premises, managed through a database to ensure that the archive box and its contents are still live and destroyed when the life has expired.
How the archive service works in practice
Big Web Warehouse will bar code and identify every box whether from an existing service provider or direct from your office.
The barcode data is uploaded to the 'See-it' database system and all the benefits derived from being able to sort by cost code, box number, destroy date and subject matter contained are immediately available to you.
When a box is required, you can instruct us to retrieve the box and deliver it to your door next day or within the time scale agreed. When the work is finished, the box can be collected with any newly generated boxes to be returned to the store.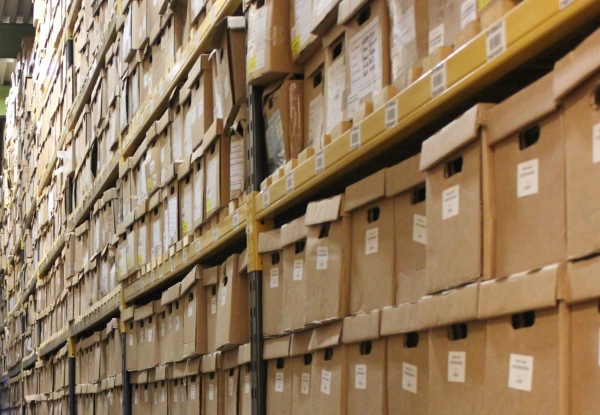 Live File Storage
The temptation to keep all data and records close at hand can be very expensive. The ever expanding need for valuable floor space and more and more manpower to organise, file and retrieve files represent significant hidden costs to your business. Big Web Warehouse Archive Storage services can help with Live File Management.
Big Web Warehouse developed its Live Filing service to save you time, space, money and inconvenience. The service, which is already used by financial services companies and professional firms throughout the UK, involves the relocation of your filing system, with minimum down-time, to secure Big Web Warehouse purpose-built live filing units, regular daily file recovery and returns to your office by our own drivers.
By allowing Big Web Warehouse to take on responsibility for your records on a daily basis, clients are also able to reemploy staff who previously spent their valuable time filing and instead have just one file coordinator responsible for all incoming and outgoing file requirements.
Your coordinator will have 24-hour access to the See-It system and can deal directly with our storage and filing operatives, each of whom can be contacted without having to go through time consuming call centres.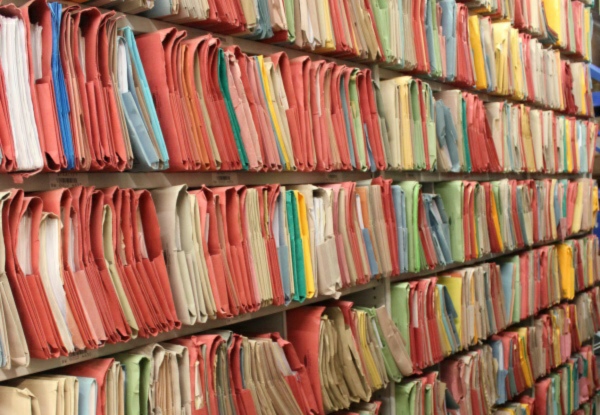 'See-it' Online Interface
The See-It online interface gives our customers the ability to monitor all activities relating to their archive store. The interface is located on our own internal webserver and linked directly to our WMS internal offering additional comfort for the security of your data.
File or box requests can be made directly onto our WMS and the customer can see the status of their requests in real time. Certain records can be updated including destruction dates which reduces the need to email or worst case request the box purely to change the destroy date.
The system is designed to be extremely simple to use so the customer can access, make their requests and sit in comfort knowing that the warehouse team will be working on the order as soon as the customer presses the button.
A range of reporting is available to help manage your archive and gives you the ability to break down the internal charge of the archive store to your own individual cost centres. As the system is designed in-house we have the ability to adapt and implement additional requirements of the customer.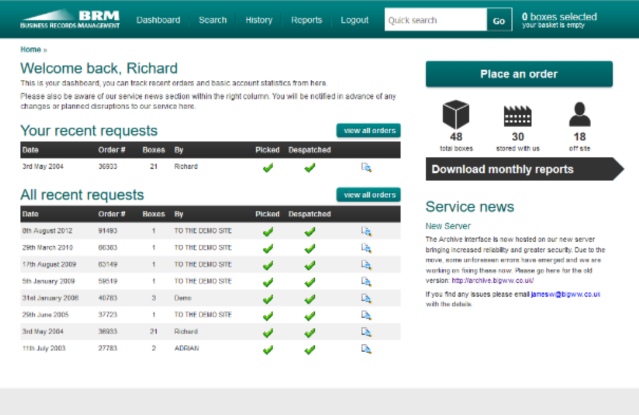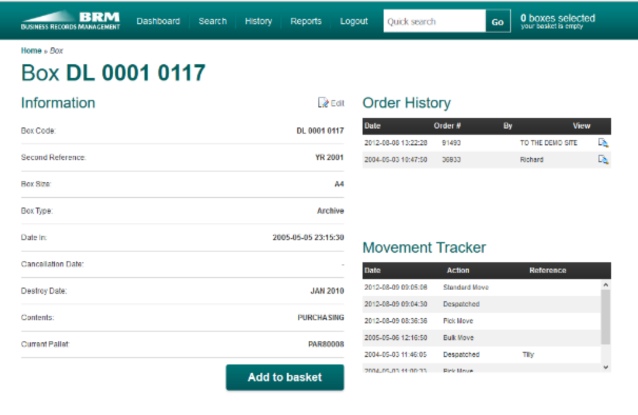 Why Choose Us?
Big Web Warehouse offers a variety of solutions that are flexible for any archive requirements you may have.
We are experienced in helping clients amend their products, with over 24 years of experience, we have seen it all.
Our 250,000 square feet of space gives us endless options to optimise your project and maximise efficiencies.
We pride ourselves for our diligence when it comes to managing your archive. We treat each piece of paper as though it is our own and utilise state of the art technology to accurately track and locate each and every file. Better still you only pay for what you are storing with us and not for empty space!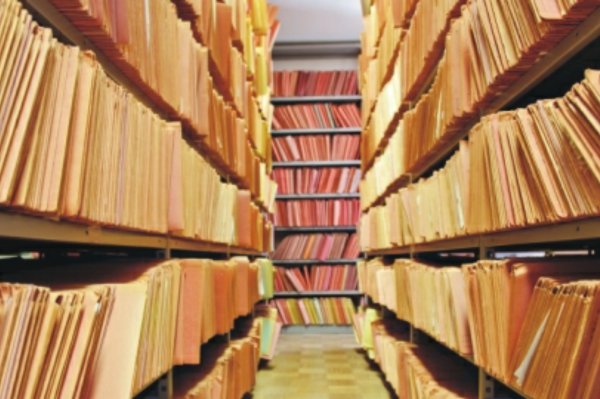 What Our Customers Say
We have worked alongside Big Web Warehouse since 2018 for both storage and the despatching of orders via DPD. This has meant that we have been able to expand our own business as we now have the facility to hold a much higher pallet count. We can always count on the staff at Big Web to both take in our deliveries and dispatch our orders with ease and efficiency which then has made our relationship with all the members of staff a good one
Ian Banks – CBS Power Tools
We moved from another fulfilment facility to Big Web back in 2016 and were concerned about issues we had faced at our previous warehouse – we need not have worried. The team at Big Web have been fantastic, they helped us sort the stock we brought in and created bespoke processes for our orders. We have dealt with the same Big Web team members for 6 years now, they are always friendly and helpful and have become part of the Bloom family.
Sofia Berczely – Bloom Baby
When Bella Bodies decided to enter the UK market in 2017 we weren't sure if it would work so wanted to test the waters. We found Big Web Warehouse who helped us so much from helping with the stock and processes to shipping up to 2,000 units a day. With their help we have grown more than we could have hoped. They are an extension of our team and care as much about our products and clients as we do.

Michel Schumacher – Bella Bodies
Request Your Free Quote
We want to give you the best possible value for your business, so we don't offer standardised, off-the-shelf pricing. We offer tailored solutions to suit your specific needs.
Alternatively please either call us on 01733 405100 or email hello@bigww.co.uk.