Direct access to the relevant people relating to your individual needs.
At Big Web Warehouse we provide fast, efficient and flexible services for all your warehousing and fulfilment requirements. We work closely with our customers by listening to their specific needs. We then provide a tailored service to ensure long-term continued success.
Big Web Warehouse is a customer focused team, every person operating within the business is driven to ensure that customer service levels are second to none. As a family business you will find that we offer all of our clients, big or small, the same high level of customer service.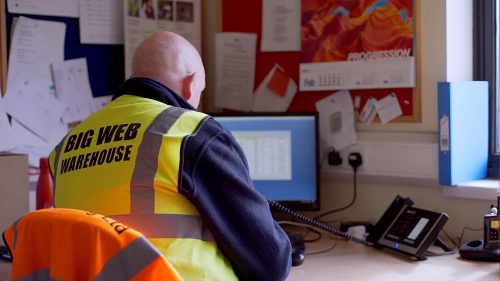 The Account Manager will provide you with direct access to the relevant people relating to your individual needs.They will help with the logistical task of transferring your stock to the Big Web Warehouse and coordinate with the relevant logistics companies to ensure a seamless transition.
The Account Manager will ensure that any IT requirements are met in the timescale required, we have our own IT department which ensures smooth transitions.
Using our online system you are able to see live activity relating to your order or pallets. All activities are recorded in real time which gives you the assurance of total visibility of your stock or orders in progress.
Are you looking for a dedicated member of our team to know your products as well as you do? A product champion will be a key member of our team. A product champion's main responsibility is managing the full cycle of your stock.
You will have direct contact with your product champion, so no call centres – you have instant access to any questions or queries.
Why Choose Us?
Big Web Warehouse offers a variety of solutions that are flexible for any warehousing or  storage requirements you may have.
With over 24 years of experience we have learnt how important it is for our customers to be able to have direct access to staff who are dealing with their products and orders.
With direct access to our staff you can be talking to a member of the team within minutes about, as an example, the colour of the product that has just been received.
This saves time and money and maximises the efficient handling of your account.
Our 250,000 square feet of space gives us endless options to optimise your project and maximise efficiencies.
Our facilities are high quality modern secure buildings located in Peterborough close to the A1 and A14 road network.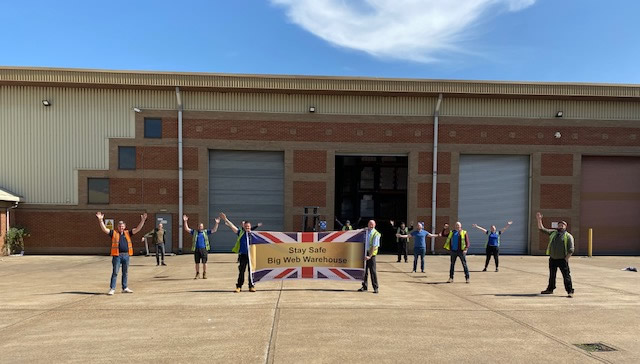 Request Your Free Quote
We want to give you the best possible value for your business, so we don't offer standardised, off-the-shelf pricing. We offer tailored solutions to suit your specific needs.
Alternatively please either call us on 01733 405100 or email hello@bigww.co.uk.