eCommerce Fulfilment Services
WooCommerce is a customizable, open-source ecommerce platform built on WordPress.
Big Web Warehouse offers quick, flexible, and efficient warehousing and order fulfilment services.
Over the last 24 years, we have continually developed our people and technologies to help support your growing business in an ever changing environment.
WooCommerce is a customisable, open-source e-commerce platform.
If you have a WooCommerce site then we can easily set up a connection to automatically import your orders to our systems.
How can we help?
When considering a fulfilment provider, one of your first questions might be "are they going to be able to integrate into our current process?"
To put it simply, the answer is yes! If your business is set up with a WooCommerce site then we can set up a connection that will automatically import orders to our systems. Our in-house development team will be on hand to make this happen.
Voila!
Seamless integration and the best thing is, this is quick and easy. You don't have to worry about how or if this will affect your business.
We would love to speak to you about your requirements, complete the form below to request a tailored quote.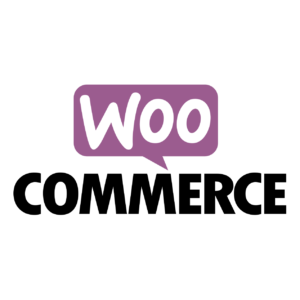 What Our Customers Say
Friendly helpful environment, made me feel very welcome
Delivered to BWW on behalf of LPS. Welcoming upon arrival. Wendy offered me a hot drink with some biscuits and advised of where the WC was located (very clean) and was extremely accommodating. No waiting around and communication was great. Seems like they understand that everyone has a job to do and they deal with you efficiently and speedily. Thanks again guys.
Wendy served good coffe when i load my order ups driver thank you.
A company that respect's tea breaks, don't be shy to ask for one from the nice lady in the office. (They have sugar cubes too)
Bernard Bradshaw
07/08/2023
Very helpful great facilities coffee for tired drivers always go a long way, load ready to go minimum waiting great visiting friendly staff 👍
Excellent service recently. We have been working with BWW for a good few years, and most recently our business has seen an uptick in demand from our customers, meaning we've had to ramp up production and our inbound shipments. Most recently, we have made two 40ft container deliveries, and Steve & Wendy made sure to accommodate us, taking the deliveries, checking, unloading and adding our huge volume of stock to inventory within a short space of time, meaning we were able to set up outbound shipments the same day our containers were delivered. This has been a massive help to our business and really pleased our customers too. So a massive thank you to Steve, Wendy and their team!
Fair Weather Biker
06/07/2023
The Business I work for H&B Logistics delivers here regularly on behalf of one of our customers. I'd like to forward on the drivers appreciation to your staff, he says they are very accommodating and whoever makes him a brew makes him a great one! Thanks again.
Why Choose Us?
When you work with us, you gain a team with a wealth of knowledge. We want to support your journey and understand that using technologies such as WooCommerce can help you achieve your goals.
We won't stand in your way! We will work with you, side-by-side to provide seamless integration options that won't affect your current business operations.
Whether you are trying to choose the most suitable platform or you have made the decision to change.
We can help you with:
Expert knowledge with different types of integrations
In-house development team to seamlessly integrate your current processes with our systems
You benefit from:
Scalable solutions
Automation saving your time and money
Frequently Asked Questions
Still have questions? Why not speak with our friendly team who will be happy to help.
There are many integrations available to you, WooCommerce is just one platform and you don't need to commit to this to use our services. Give us a call and we can advise the best solutions suited to your business.
Hopefully not. We have already done all of the hard work, all we need to do is connect the dots so that our systems talk to each other. This is a quick and easy process that shouldn't disrupt your business.
There can be, the best thing you can do, is pick up the phone and talk to one of our account managers. Don't worry our pricing is transparent and we always work to give you the best possible value!
Request Your Free Quote
If you are wondering what the cost of our services are. Complete the quick and easy form. Once completed one of our dedicated account managers will provide you with a bespoke quote
Alternatively please either call us on 01733 405100 or email hello@bigww.co.uk.