Finding an e-fulfilment provider that can integrate with your sales platforms is key to ensure a smooth running operation!
Big Web Warehouse is a family owned and family run warehouse and e-fulfilment provider. We have been leading the industry for over 24 years.
Our unmatched flexibility gives us the power to work with a range of integrations to support your growing business.
Did you know integrations automate the process of uploading orders from e-commerce platforms?
Giving you more time to do what you do best.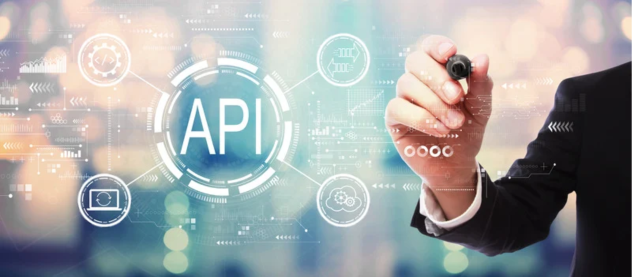 Our Range of Integrations
Big Web Warehouse will always collaborate with our clients to make sure we can provide systems that will work with the platforms you want to use. If we're not already fully integrated, we will do our best to make that happen, whenever it's possible with our in-house development team and software solutions.
We believe in flexibility – be it systems or processes, we will do everything we can to meet your needs.
We offer a large range of order input options, including integration from some of the most popular e-commerce software in the world.
We are Linnworks partners which means that we can connect to e-commerce platforms, such as Amazon, Ebay and Etsy via an in-house API connection.
Or if you are looking for an integration to Shopify, Magento or WooCommerce our in-house development team can make this happen for you.
If your business is not ready for full integration, we offer a CSV process that allows you to batch multiple orders and import them into our system.
Platforms we are ready to drive your business through!
Why Choose Us?
When you partner with us you also partner with our in-house development team. Our skilled team enables us to provide flexibility that is scalable.
You might not be thinking too far ahead right now, but when you start to think about continuing your growth, you can count on us to support your journey.
We offer a wide range of integrations, and if by chance we don't have what you currently need, our team can work directly with you to make this happen.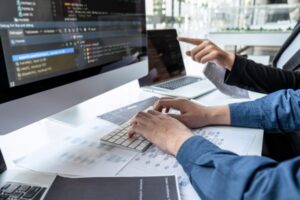 What Our Customers Say
We have worked alongside Big Web Warehouse since 2018 for both storage and the despatching of orders via DPD. This has meant that we have been able to expand our own business as we now have the facility to hold a much higher pallet count. We can always count on the staff at Big Web to both take in our deliveries and dispatch our orders with ease and efficiency which then has made our relationship with all the members of staff a good one
Ian Banks – CBS Power Tools
We moved from another fulfilment facility to Big Web back in 2016 and were concerned about issues we had faced at our previous warehouse – we need not have worried. The team at Big Web have been fantastic, they helped us sort the stock we brought in and created bespoke processes for our orders. We have dealt with the same Big Web team members for 6 years now, they are always friendly and helpful and have become part of the Bloom family.
Sofia Berczely – Bloom Baby
When Bella Bodies decided to enter the UK market in 2017 we weren't sure if it would work so wanted to test the waters. We found Big Web Warehouse who helped us so much from helping with the stock and processes to shipping up to 2,000 units a day. With their help we have grown more than we could have hoped. They are an extension of our team and care as much about our products and clients as we do.

Michel Schumacher – Bella Bodies
Currently the most popular platforms are Shopify, Magento and WooCommerce. However we love to say yes, so if you have a platform that's not listed, ask us the question and we can see what we can do!
We have an in-house development team dedicated to supporting our businesses innovations.
No, our bespoke systems can integrate with a wide variety of platforms, we couldn't list them all. Give us a call, and we can talk you through the process and timeline.
Request Your Free Quote
As a provider of flexible fulfilment solutions, we don't offer off-the-shelf pricing. Please complete the form for a tailored quotation.
This quick and easy form takes only a few minutes to complete. One of our dedicated account managers will give you a call to discuss your requirements in more detail as soon as possible.
Alternatively please either call us on 01733 405100 or email hello@bigww.co.uk.